Adult ballet has many benefits, but if you're unsure where to start, here are a few tips for beginners. First, try a blog! An excellent way to get a feel for how ballet works is to read articles and blogs and then try a podcast! These podcast episodes are audio versions of blog posts, and you can often get tips from famous ballet personalities. If you have a podcast player, you can subscribe to one and leave feedback!
Advice for adult ballet starters
Joining a new ballet class can be intimidating if you've never danced before. But don't let this deter you. Adult ballet classes are now more popular than ever, and more adults are following their dreams of becoming a ballerina. Whether you want to learn how to go en pointe, partner up, or just dance for fun, adult ballet classes will allow you to reach your goals with dedication and hard work.
Finding suitable ballet classes can be challenging if you want to learn the basic steps or advance to a more advanced level. Often, lessons will teach beginner steps, and assume you know the basics of ballet before you can move up to the intermediate level. As an adult, you may not be familiar with the terminology used in beginner classes and may find yourself stuck between beginner and intermediate levels. You may decide to give up your dreams of becoming a ballerina.
Whether you're a beginner or experienced, a smooth floor is essential for ballet movements. Make sure to choose a bed with no grout or bumps. A mirror is a must-have to make it feel like you're practicing in a ballet studio. Also, reflective surfaces like mirrors help beginners see their form more clearly. So, get your new ballet shoes today. Remember to eat a balanced meal before your training sessions and stay hydrated.
If you've been dancing for a while and want to learn the basics, you can find open-level adult classes in your local area. Those open-level classes may be best for you if you've had some ballet experience. Adults can usually benefit from the experience of learning new moves in a supportive environment with people with similar goals. You can check out the classes in your area by clicking HERE.
Dress appropriately for your first ballet class. Some ballet studios have a dress code that requires students to wear leotards, while others allow leggings or tights. Wearing proper clothes can help you keep your form while dancing, and a bun can keep your hair out of your face. Your hair should be tied back for the most advanced steps, such as pirouettes. Your hair should be tied back for safety and to prevent tangles.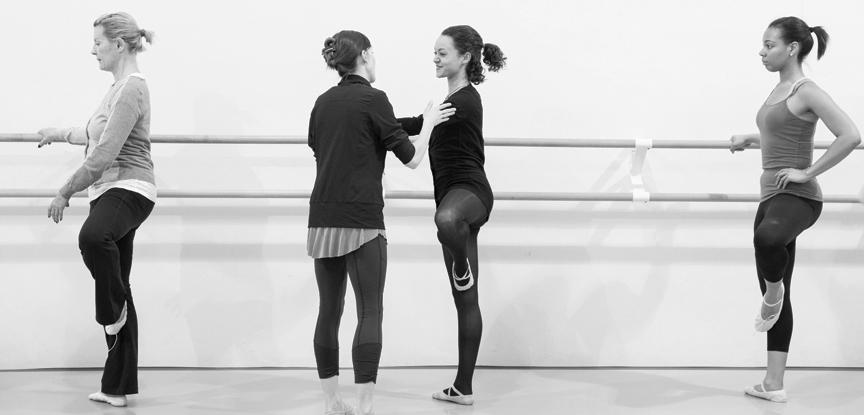 Benefits of adult ballet
Adult ballet starters offer a variety of benefits. They improve balance and can lead to other social activities like coffee dates and theatre trips. Moreover, they increase their understanding of ballet history and its associated art forms. Those who take ballet classes as adults will gain a deeper appreciation for the dance and the art form. A few of these benefits are discussed below. Hopefully, they will give you some ideas for improving your dancing.
Adult ballet training involves various physical exercises that improve strength and flexibility. This type of exercise helps people build stamina through constant leg muscle engagement. Moreover, dancing has many health benefits. It can increase a person's cardiovascular health and can reduce overall fatigue. In addition, dance can help improve posture and help relieve back pain. This is one of the most significant advantages of adult ballet training. But that's not all!
While many adults enter the workforce in good physical condition, not all are physically fit. Most don't have back problems, knee sprains, or other complex needs. Ballet is a great way to develop good posture and a strong core. Adult ballet starters should consider the advantages of adult ballet training. So what are the benefits of adult ballet training? Let's explore them! Let's take a closer look.
Many adult ballet students don't have a specific goal in mind, but the class environment is fun and therapeutic for many people. Some adults even find adult ballet therapeutic and begin dancing as a recreational activity. They get to reconnect with their bodies and embrace the experience of being true beginners. So, why not sign up for an adult ballet class? There are plenty of benefits to be had! And don't forget to enjoy the process!
Adult ballet classes are offered at most ballet studios. They come in different levels, so you should find an adult ballet class that suits your group. If you've never taken a ballet class before, it's best to sign up for an absolute beginner class. Make sure you tell the instructor that you are a beginner, and prepare by looking up basic positions of your feet and arms. If your instructor doesn't make the distinction, it might be best to find another ballet class.
Online ballet classes
Look no further if you're looking for a great online program for adult ballet classes. Many online courses for adult dancers feature the same high-quality instructor and training as their in-person counterparts. But how do you choose between them? There are several factors to consider. If you're unsure where to start, try looking for online adult ballet classes. This article will provide you with some tips. But before you sign up for any online program, consider these two essential points first.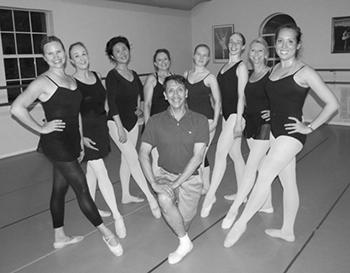 First, you'll want to find an instructor with a background in ballet. You don't want to choose a teacher based on the popularity of their Instagram profile. It's also essential to look for a professional, experienced instructor. If you're new to ballet, you'll want someone who can teach you step-by-step. It's best to choose a teacher who has been doing it for a while and has been dedicated to teaching ballet for years.
You can also opt for an online course that offers individual instruction. These classes are available for one hour and 45 minutes. Generally, the studies focus on developing solid techniques and correct placement. The types are also great for dancers who have recently started learning the art of ballet and who have good ballet terminology. To sign up, follow the link below and book your course. You'll begin to learn in no time! There are numerous benefits to taking adult ballet classes online.
An excellent option for online adult ballet classes is the Dancio streaming service. The courses are prerecorded and available for $20 monthly. The classes are focused on ballet, although some modern and contemporary styles are also available. You can watch the instructor demonstrate a combination as they show it to an assistant. All types are accessible to beginners and advanced dancers alike. You can try one for free to see if it fits your schedule.
Cost of adult ballet classes
The cost of adult ballet classes for beginners will vary from place to place and class schedule to schedule. The best place to begin learning the art of ballet is by defining your goals and preferences. Here are five different options that you can choose from. One of the benefits of adult classes is that they do not have a dress code. You will not have to worry about meeting an unrealistic weight limit. You can sign up for a few classes and work your way up.
Adult ballet classes are available at many professional dance schools and are often $10 to $15 per class. The costs vary by location and will include the cost of dance clothing, shoes, and other accessories. In addition, most dance schools hold a recital once a year, and the cost of the costumes is typically around $75 per piece. You can find a program that offers classes for less than $100 per month, but you will have to pay for the recital.
Some community colleges offer adult ballet classes. They are an excellent option for beginners because they offer affordable classes. Check the price before signing up for a class. A style should reflect the dignity of a ballerina and not be advertised to include pole dancing or other unrelated activities. The studio should be clean and emphasize classical music. Adults should always start their class with a hand on the barre.
If you are serious about becoming a dancer, start your training with Adult Ballet 1 in an environment free from competition. Adult Ballet 1 focuses on developing basic ballet techniques in a non-competitive environment. You will learn proper alignment, placement, and turn-out. You will also build strength and flexibility that will benefit you in your daily life. Ultimately, you will graduate to Adult Ballet 2 in no time.
The most important thing to remember when looking for a ballet school is to ensure that you are adequately equipped. If you have never taken ballet before, consider purchasing a pair of ballet shoes. This way, you can practice the technique without worrying about breaking something. You should also pay attention to your warm-up exercises because they are essential to avoiding injury. You can also check out online reviews on the school's website to see if other students have attended the class.