If you want a ballet body, read on to discover the pros' secrets! This article will discuss what you can do to achieve Diana Vishneva's slender frame, workouts to tone your abs, and more. Plus, discover the secret to Jennifer Galardi's toned body! You'll feel like you've been working out for years! Here's how to do it, too!
Ideal ballet body
Until recently, the ideal ballet body was white. However, with recent advances in dance technology and the way we view our bodies, the perfect ballet body has become a more diverse representation. Many black women have embraced the art form, despite stereotypes about athleticism and muscle size. Erica Lall, a member of the American Ballet Theater, says that her body shape resembles a string bean – her short torso and long legs.
Having the right proportions is critical to the ideal ballet body. Well-proportioned bodies are easier to stretch, bend, and maintain posture. Female ballet bodies should be lean and sleek, with long legs, arms, and high and pointed insteps. If you're unsure what proportions are required, check out some of these tips. Then, get into shape and make sure that you're proportionate!
The ideal ballet body is proportionately long and straight, with slightly turned-out feet and legs. It should also be balanced, with low body fat and a perfect turn-out. It's essential to have great posture and balance to perform ballet perfectly. You can't do all of this without training your body. But you'll get there eventually. So, how do you train your body? Below are some helpful tips to ensure you're in the best possible shape.
Firstly, it's essential to recognize that your ideal ballet body is different from the ideal one you have in mind. This is especially important if you're not satisfied with the physical appearance you have now. Your body will change, and you will always have the desire to improve your physique. So, while you're waiting for that perfect ballet body, keep an open mind. Then, get out there and work on your goals. If you're a beginner, the ideal ballet body is not a must-have'.
Gyrotonic training
While a classical ballet body is not easy to train for, a ballet dancer can train their body with Gyrotonic exercises. In Houston, this style of practice is relatively new. Moreover, Gyrotonic instructors are usually dancers with a background in dance. These dancers make great instructors for this unique style of exercise. However, Gyrotonic training is a bit pricey, as it involves one-on-one training with a qualified instructor.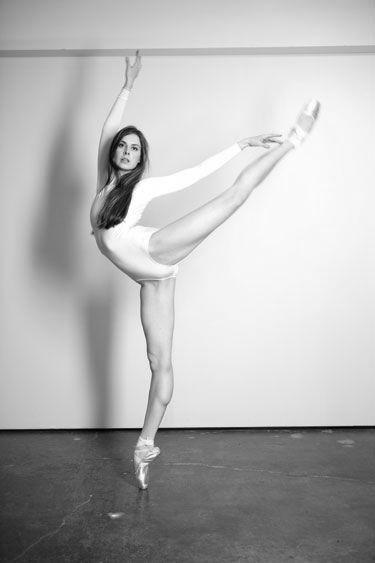 The method was developed by Juliu Horvath, a former dancer, and yogi who later turned it into a licensed Pilates workout. The exercises in Gyrotonic include attributes of yoga, swimming, kundalini yoga, gymnastics, and ballet. Horvath decamped from Romania in the 1970s and began performing in the U.S. in theaters and operas, eventually securing a position as a ballet principal in Houston Ballet.
In addition to strengthening and stretching the muscles, the method also incorporates rotational movements that improve flexibility. This helps dancers enhance their flexibility and strength without putting excessive stress on the hip flexors. A ballet dancer who practices Gyrotonic exercises will be more able to execute Pirouettes without difficulty, as their entire body is trained to turn the movements. They will also learn to control their footwork more efficiently.
As dancers get more muscular, their bodies must be strong in every aspect of their movements. On the other hand, traditional strength training focuses on two-dimensional movement and not a three-dimensional activity. A ballet dancer requires strength in all planes of motion, and Gyrotonic sessions help create that strength. They also emphasize the importance of a balanced body. Each part of the body must work together to achieve structural balance.
Diana Vishneva's lithe frame
The high, regal performance of "Giselle" is a dazzling showcase for Diana Vishneva's lithe ballet figure. Vishneva's "Manege" variation stands out in the performance, a study of progression punctuated by moments of power and disorientation. Her ballet body is beautiful and perfectly sculpted. She is the epitome of a classical ballet dancer.
A soaring, languid Russian beauty, Vishneva has a lyrical and supple dance voice that's easy to love. Her ballet performances have been hailed as exemplary and groundbreaking by audiences worldwide. While Vishneva's lithe ballet body may seem ethereal and elegant, the sultry beauty of the dancer's face contrasts.
Although her lithe ballet body is a beautiful sight to behold, the imposing power of her lower back makes her such a captivating performer. While she can bend dangerously and perform little steps, she can still project a powerful presence that unites her movements and makes them sense and art. She may have been a mother, but she's not going anywhere soon.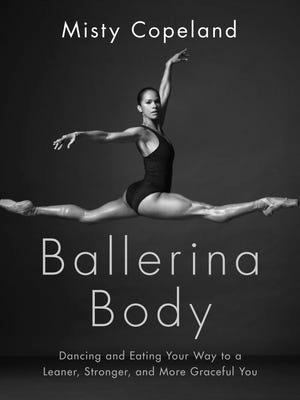 Although she may seem purely Russian, Diana Vishneva is one of the most cosmopolitan ballerinas of her generation. She's been a principal dancer at the Mariinsky Ballet and the American Ballet Theatre and has appeared with other companies worldwide. Her lithe ballet body and supple posture make her a favorite with audiences. She's also married to a sports agent named Konstantin Shklyarov, and he's been in the ballet world for almost a decade.
After retiring from ABT, Diana Vishneva dances with the Mariinsky Ballet. A recent film showcased her Aurora Act III variation. The video was created to celebrate her final performance with the ABT. In addition to her work with the ABT, Vishneva has danced with the Mariinsky Theater in St. Petersburg. The dancers are still in awe of her lithe ballet body.
Jennifer Galardi's ballet workouts
For those looking for ballet exercises with an element of fun, Jennifer Galardi's Ballet Body workout program can help. Using the basic movements of ballet, the workout incorporates balance, strength, and flexibility and is an excellent introduction to the art. In addition to providing a fun and effective ballet workout, the program also contains a beginner exercise modifier performed barefoot. Whether you're new to ballet or want to get fit and lose weight, Jennifer Galardi's workout will help you achieve your fitness goals.
For those looking to get in shape, Jennifer Galardi has developed five mini-ballet workouts that combine classical ballet, Pilates, and yoga. The combination of these exercises provides maximum benefits and is suitable for all fitness levels. You can also combine the workouts to get a full-body ballet workout. For a more intense ballet workout, you can combine several mini-ballet activities, like the one incorporated into the full-body routine.
Balanchine's ballet body
A few decades ago, I sat in the audience at a performance of Agon, which is known for its male dancer manipulating a female partner. I watched the dancer struggle to regain control of his body. I felt a sense of dread. But as I listened to the story, I was amazed to see that the choreographer had done more than manipulate the female body.
George Balanchine's ballets incorporated a wide variety of dance styles. The choreographies featured quick transitions, rapid weight changes, and jutting hips. His ballets were highly innovative, fusing old and modern techniques. Agon, the first of his many ballets, was performed more than 50 years ago and is still a classic in ballet. This revolutionary choreography is considered to be the pinnacle of modern ballet.
Aside from the impact of his choreography, George Balanchine's body had a significant impact on American dance. He influenced many ballet companies, and the "skinny white girl" stereotype was born. His strict elitism in choosing dancers meant that he favored taller dancers with long legs, long arms, and a short torso. Although he had some rules, he leaned on dancers with long legs, thin arms, a short torso, thin heads, and small heads.
In 1934, the School of American Ballet (SAB) was founded, and the Ballet Theatre was founded in 1940. George Balanchine's ballets adopted rehearsal costumes instead of their premiere costumes. These changes led to the development of a modern ballet body, which has defied canonical training and embodies a powerhouse framework. Today's ballerinas often defy the ideal ballet body. They have long legs, narrow heads, and big feet.